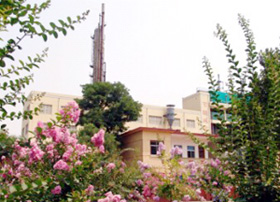 Hualong Nitrite Limited was founded in March 2011 in the kiting Metropolis, Weifang city, Shandong, China. It is close to Qingdao Port and Tianjin Port. The transportation is very convenient, and it has high geographical advantages and broad development space.
As a professional export supplier of chemical products, to be a esteemed international company is our goal. Now our company relies on the production bases of Weifang, Zibo, Linyi, and specializes in the export of base products. The main products are sodium nitrite (98.5% MIN, 99% MIN), sodium nitrate (98% MIN, 99.3% MIN), sodium bicarbonate (99-100.5% total alkali), soda ash (dense & light 99.2% MIN),calcium chloride(74-94%), food-grade ammonium bicarbonate (99.2-100.5% total alkali), etc. Among them, the production capacity of sodium nitrite and sodium nitrate reaches 300,000 tons / year, accounting for more than 1/3 of the total domestic production capacity, and the product has passed ISO9001 Quality Management System Certification, sold in Japan and South Korea, Southeast Asia, South Asia, North and South America, Africa and other countries and regions, with annual sales income of more than 5 million US dollars.
At present, for a period of time, the company takes "Strive for strength and increase nitrate products" as the main development strategy, with "high-quality, high-efficiency, integrity, and innovation" as our development goals. Adhere to the use of first-class character and first-class products to create value for customers, common development with customers, and common prosperity.